Clip on pipe thermometers are ideal instruments for measuring hot and chilled pipework, owing to them being low cost and easy to install. They use a standard bimetal coil mechanism to accurately measure the temperature of the surface of the pipework they are attached to.
They are generally 63mm in diameter and attach to pipework using a wrap around spring kit.
Clip on pipe thermometers are used in air conditioning pipes, water pipes, oil tanks, and are ideal for for testing inlet and outlet pipework to boilers.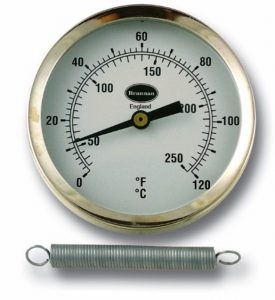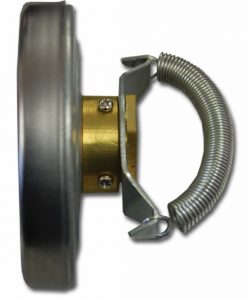 When installing the thermometer, it is vital that a good connection is made between the sensor on the back of the thermometer and the pipe. If the sensor is not sitting flush against the pipe an incorrect reading may be obtained. If the pipework is too small, the sensor will not make full contact with the pipe. Clip on pipe thermometers that are 63mm in diameter are generally used on pipework between 20mm and 50mm.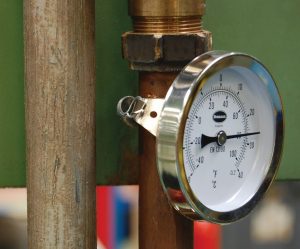 Download PDF
---
Subscribe to our newsletter